About Bittel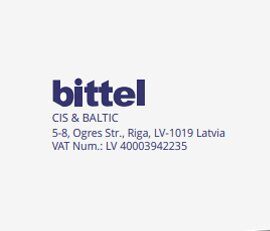 From 1998, bittel start to operate the hotel phone business. By means of Four professional focusing strategy; professional design, professional manufacture, professional sales and professional service, Bittel became one of the two leading brands in the world after 10 years development with extinguished products and service.
Today, Bittel a rapidly-growing provider of smart devices for hotel guestrooms that provide mobile charging, casting, calling and streaming services to today's modern travelers.
Bittel products are known for their reliability and groundbreaking designs and are installed in thousands of hotels around the world.
Hotels all over the world choose Bittel phones for their guestrooms.
Our customers include:
Hilton Expo Astana *****
Radisson Blu Batumi *****
Kempinski Gelendzhik *****
Crowne Plaza Minsk *****
Marriott Minsk *****
Four Seasons Moscow *****
Lotte Moscow *****
Le Meridien Moscow Country Club *****
St. Regis Moscow Nikolskaya *****
Sheraton Nizhny Novgorod Kremlin *****
Double Tree by Hilton Novosibirsk ****
Hilton Garden Inn Orenburg ****
Mercure Rostov ****
Courtyard by Marriott Vasilievsky ****
Novotel Saint Petersburg Centre ****
AZIMUT Saint Petersburg ***
Tulip Inn Rosa Khutor ***
IBIS Styles Tbilisi ***